Lab Retreat at UC James Research
Jason E. Stajich
August 23, 2021
June 08, 2023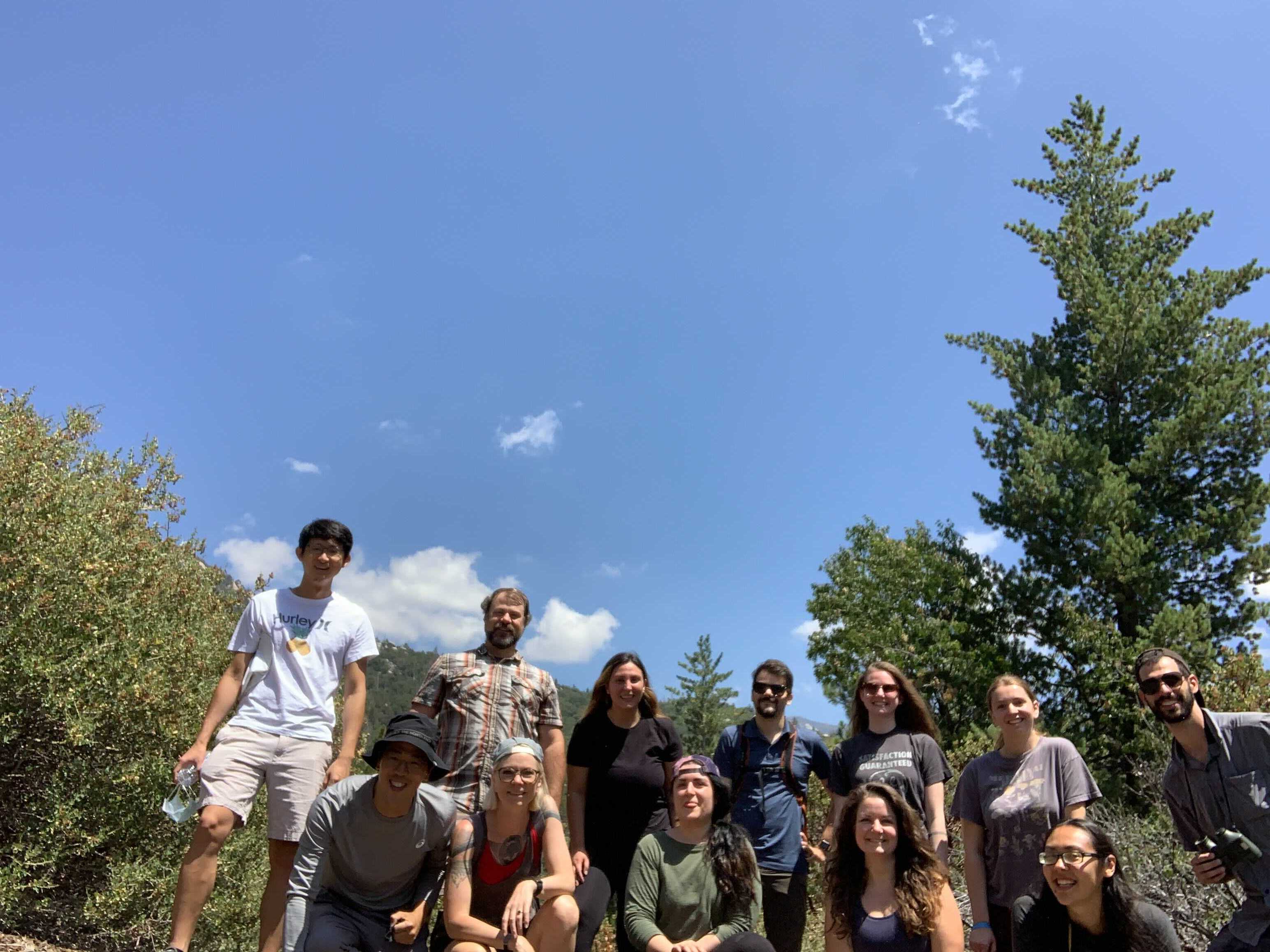 The lab gathered in August at the UC Nature Reserves - James Reserve for our first retreat. It was a chance to reconnect, take some hikes and spot some natural diversity in the San Jacinto Mountains (originally Cahuilla lands).
We got to explore the Reserve on some hikes
We walked around Lake Fulmor just outside of the reserve. We took some water samples and spent some time looking at the creatures and algae under the scope as well.
Tania also led a lichen and mushroom dying workshop.
![]("images/2021-retreat/dyed_wool_colors.jpg")

![]("images/2021-retreat/dying_1.jpg")

![]("images/2021-retreat/dying_2.jpg")

![]("images/2021-retreat/dying_3.jpg")

![]("images/2021-retreat/dying_4.jpg")

![]("images/2021-retreat/dying_4_colors.jpg")

![]("images/2021-retreat/dying_5.jpg")

![]("images/2021-retreat/dying_wool_1.jpg")

![]("images/2021-retreat/dying_wool_2.jpg")

![]("images/2021-retreat/dying_wool_3.jpg")

![]("images/2021-retreat/whipping_wool.jpg")

![]("images/2021-retreat/whipping_wool2.jpg")

![]("images/2021-retreat/mayor_max.jpg")